To Mask or Not: Are You Ready?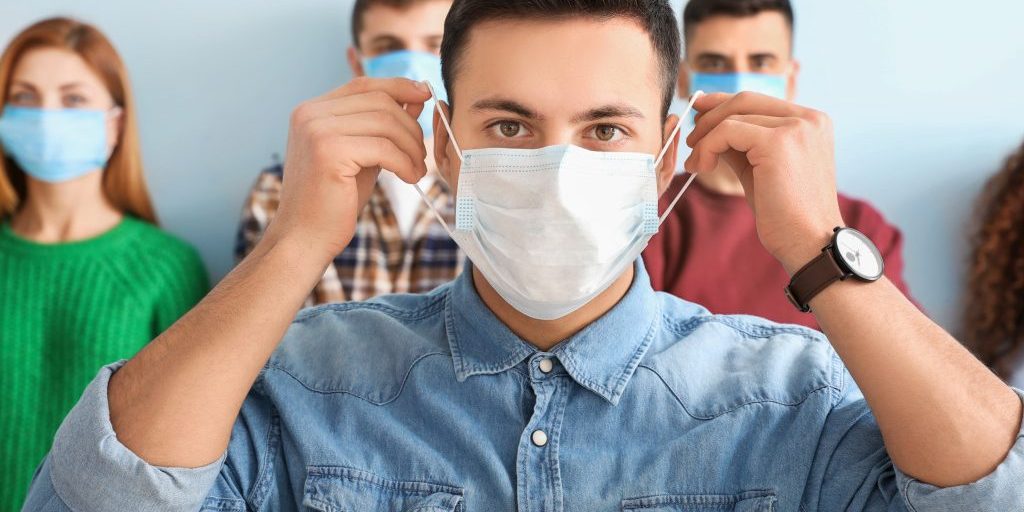 Keeping up with mask guidance and best practices.
Have you heard that the Centers for Disease Control and Prevention (CDC) has revised its guidance for wearing face masks indoors as a strategy to minimize the spread of COVID-19? Before you throw confetti or schedule a huge indoor celebration of the pandemic being over, there are a few things that you need to know.
  The COVID-19 pandemic has not been declared to be over yet.
The contagious respiratory infections, e.g., influenza A and respiratory syncytial virus—RSV, that the COVID-19 reduction strategies, e.g., face masks, frequent handwashing, and social distancing, kept at bay have already begun to increase.
The new guidance for masking is based on community levels of COVID-19 (low, medium, high) in your area (see below).
Staying abreast of the most current science regarding what is happening with the pandemic is essential for the health and well-being of you, your family, and those around you. Getting vaccinated, if you are not already, remains the number one way to gain control of this pandemic. Some countries, the United Kingdom for example, have declared COVID-19 to be endemic (a state in which an infectious disease is deemed normalized and is expected along with periodic upticks of infection). California has been reported to have taken an endemic approach to managing COVID-19. It is not time to let your guard down.
You may recall that last year's flu season had a significantly decreased impact. This was clearly due to the major focus on infection prevention and control of COVID-19. Strategies used to reduce the effect of COVID-19 are the same for reducing incidence and prevalence rates of flu, RSV, and other respiratory infections. While we all have gotten "weary of the mask", please keep these in mind as we go through the cold and flu season.
You may be asking how you can keep up with county activity levels. Well, the CDC has provided this information in an interactive tool based on this table. The table shows what the prevention recommendations are by community level.
Community levels can be found by using this link: COVID-19 by County | CDC
Consider saving this link so that you can find out what is going on in the areas that you live, play in, or visit.
We are all ultimately responsible for protecting ourselves and those we love! We have been through an amazing 2.5 years. As you celebrate unmasking, make your own strategies to prevent infection. As I like to say, there is a light at the end of the tunnel…this time we hope it is not a COVID variant called a "train".
References:
https://www.cdc.gov/coronavirus/2019-ncov/your-health/covid-by-county.html
https://www.cdc.gov/coronavirus/2019-ncov/your-health/covid-by-county.html