Boo to Flu! and 6 other viruses you need to know about.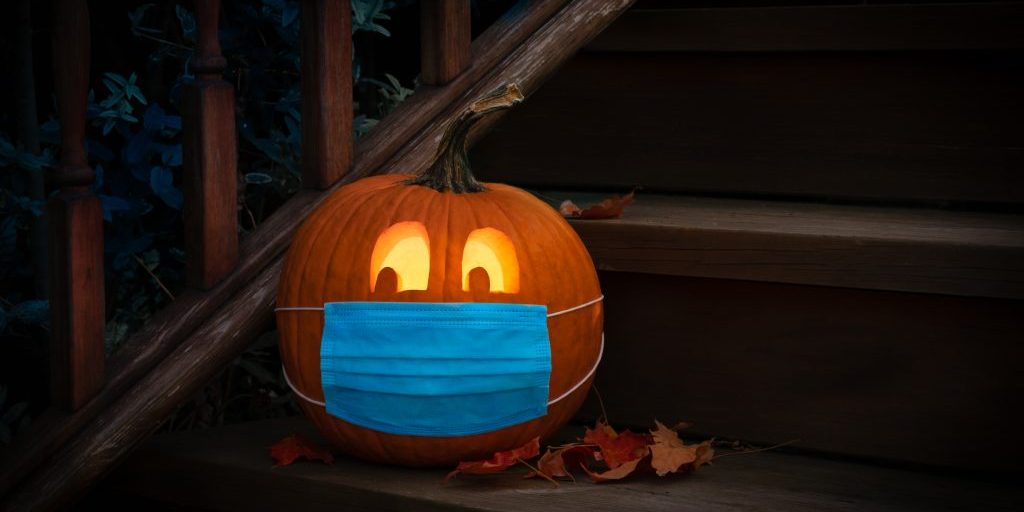 It is that time of year again! As you are carving pumpkins with family and friends or practicing the choreography for Thriller, know that something ghastly is lurking unseen, ready to strike. We are not talking about Halloween, goblins and ghouls, we are talking about flu season.
Though influenza (flu) A and B viruses can be spread during any time of the year, what people call "flu season" is the period where flu activity peaks, namely in the fall and winter for the United States. According to the Centers for Disease Control (CDC), flu activity typically begins to increase in October, before tapering off in April and even as late as May.
Experts warn that the 2022 flu season will be more aggressive than in previous years. Earlier this year in the Southern Hemisphere, not only did flu activity peak two months earlier than usual, its peak was 3 times higher than what is typical for the time period, reported CNN Health.
Why does this flu season seem particularly grim? There were varying levels of social restrictions during the expected flu seasons in 2020 and 2021. However, thanks to social distancing, mask wearing, and lockdowns, the CDC reported that there was so little influenza activity in 2020-2021 that a peak month could not be determined. Now that social restrictions have let up and
the masks are off, the flu virus can surge through the population at pre-pandemic levels.
Because many of us no longer shelter in place, people are traveling like they used to again and perhaps more, making up for the time missed with loved ones or seizing the re-established freedom of movement or "revenge travel". The COVID-19 pandemic has reminded us that illness can spread quickly in crowded settings. Airports, unsurprisingly, fit that bill.
A third reason why this flu season could be worse than in previous years is because of the lower levels of influenza immunity in the population. Again, this a possible consequence of the social changes from the COVID-19 pandemic. Not being infected with influenza over the last two years leads some to believe that they do not need a flu vaccine.
Influenza is not the only pathogen that threatens health this time of year. Other viruses that cause health problems, including other respiratory ailments, are:
• Respiratory syncytial virus (RSV) - can cause the cold in adults and inflammation of the small airways in infants
• Respiratory adenovirus - causes respiratory tract infections, such as pneumonia
• Rhinovirus - primary cause of the common cold
• Noro- and rotaviruses - common causes of gastroenteritis (or stomach flu though it is not an influenza virus)
• Omicron subvariant BA.5 - one of the latest subvariants that appears to be the most contagious SARS-CoV-2 strain to date
Regardless of the pathogen, let's take the time to remember how to protect yourself and others during spooky season.
-Wash your hands often with soap and running water for at least 20 seconds.
-Cover your mouth and nose when you sneeze or cough, then immediately wash your hands.
-Refrain from touching your eyes, nose, and mouth with unwashed hands. These are easy entry points for viruses.
-Stay at home if you are or begin to feel sick.
-If you are sick, avoid others, and do not share eating utensils and drinking vessels.
-Should you decide to do so, get your influenza vaccine.
-Routinely disinfect (not just clean!) commonly touched items, such as doorknobs, light switches, remote and video controllers, toys, countertops, tables, and other surfaces.
Don't let the flu (or RSV, or rhinovirus, or BA.5) sneak up on you!