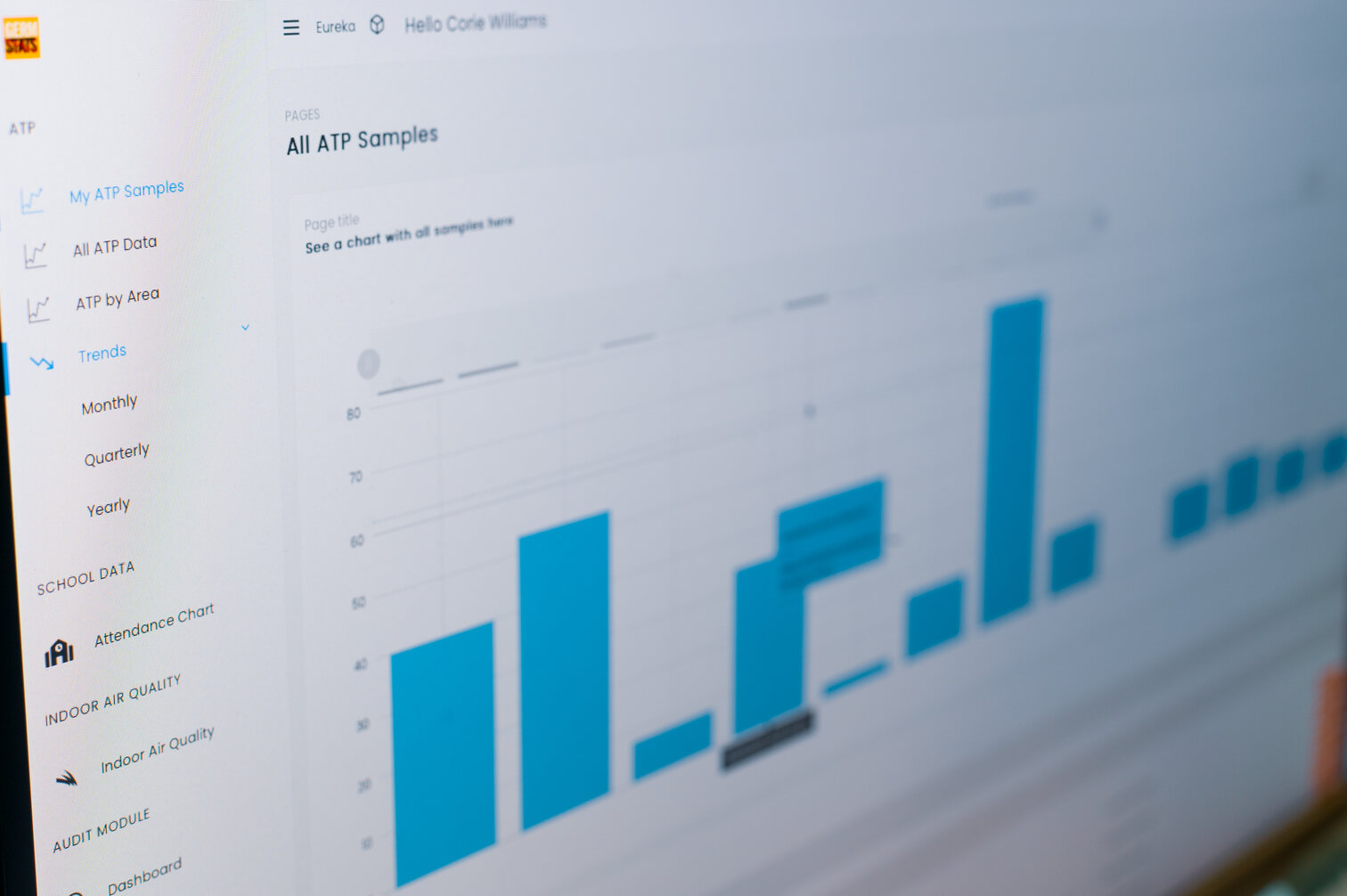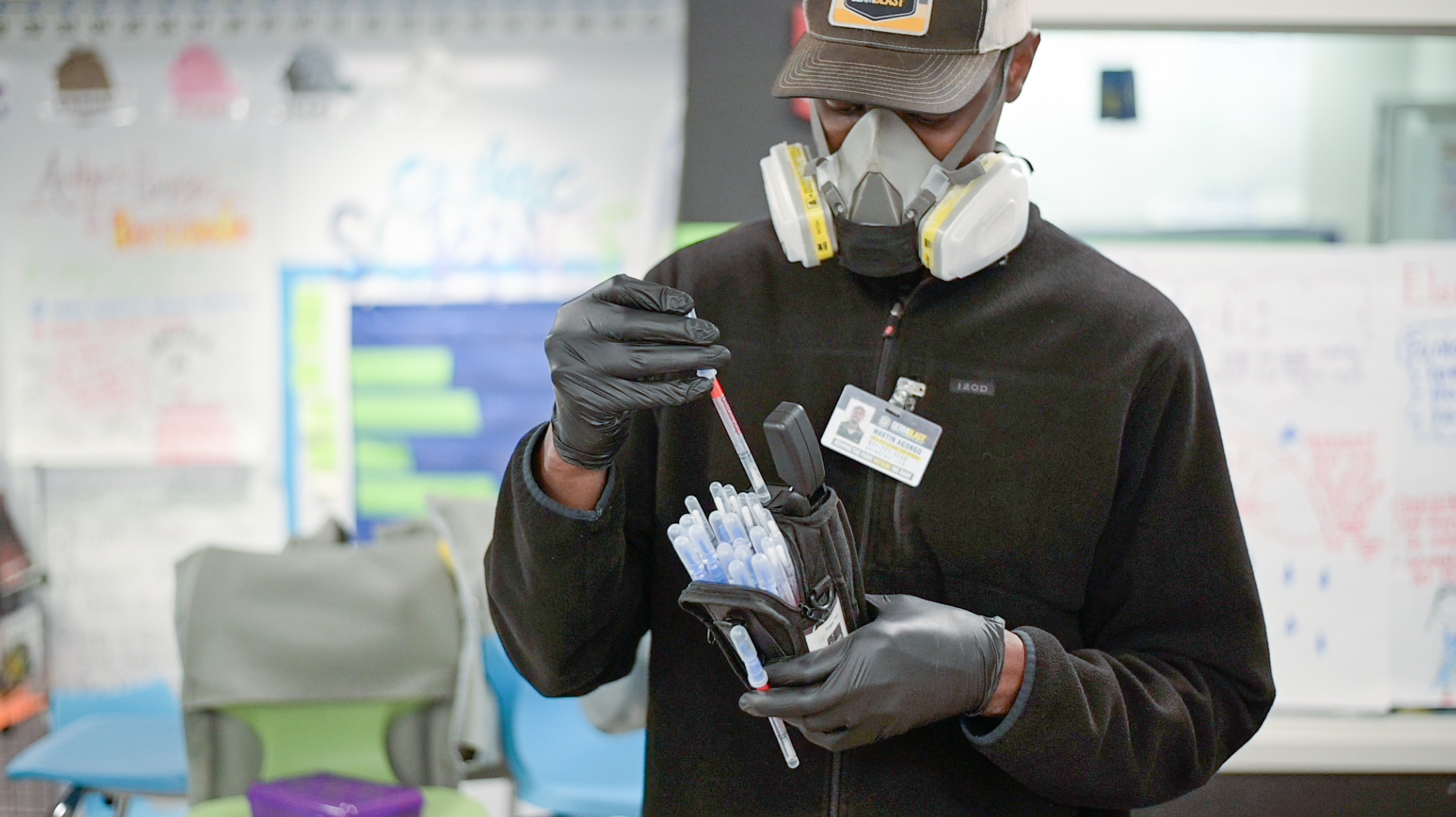 GermBlast rallies to your side to provide ongoing support and protection against future contamination and to give you hard data so you can make the best decisions for budget, environment and health. GermStats is our unique data-collection, auditing, and reporting software that all GermBlast clients have access to after their first service. After your first GermBlast disinfection service, we'll provide you with data on the health of your environment.
The GermStats data collection method is based on recommendations from the American Journal of Infection Control. Using special swabs containing adenosine triphosphate (ATP) coenzyme and luciferase, the GermBlast swabs interact with organic matter – such as harmful microorganisms – to create visible light. This light is then measured to create a graph that gives you a clear picture of the health of your environment.
GermBlast technicians collect samples during our initial site survey and prior to each GermBlast treatment. The data from the samples forms a graph that gives you a clear picture of the health of your environment. Over time, you will see the threat of infection decrease. With GermStats, you can also collect and analyze data from your staff members so you can see where your team has room for improvement through training and education. GermStats helps ensure your staff are putting their new infection-prevention skills to work. Our dedicated GermBlast Data Analysts are happy to help you track any other metrics that are important to your organization, such as air quality, infection rates, attendance rates, or lost workdays.
GermBlast now offers GermStats as a stand-alone service as well! If you need to track the bacteria levels of your environment, help assure success and offer guidance to your EVS or custodial staff, or provide progress reporting of the disinfection efforts you can now use our GermStats analysis software on its own.
Give us a call at 877.771.3558 or hit the contact button below to find out more about how GermStats can help your organization's disinfection efforts.