We spend 90% of our time indoors, yet typical air filters only capture 5-15% of pollutants, and poor air quality means poor health and productivity.
GermBlast offers comprehensive indoor air quality solutions to improve the overall health and productivity of your students, employees, patients, and family. We provide multiple zero-ozone emission options that help clean the air and eliminate pathogens, indoor air quality investigations, real-time indoor air quality monitoring, biological aerosol testing, and consultations to help you take control of the air you breathe and make progress toward a healthier environment.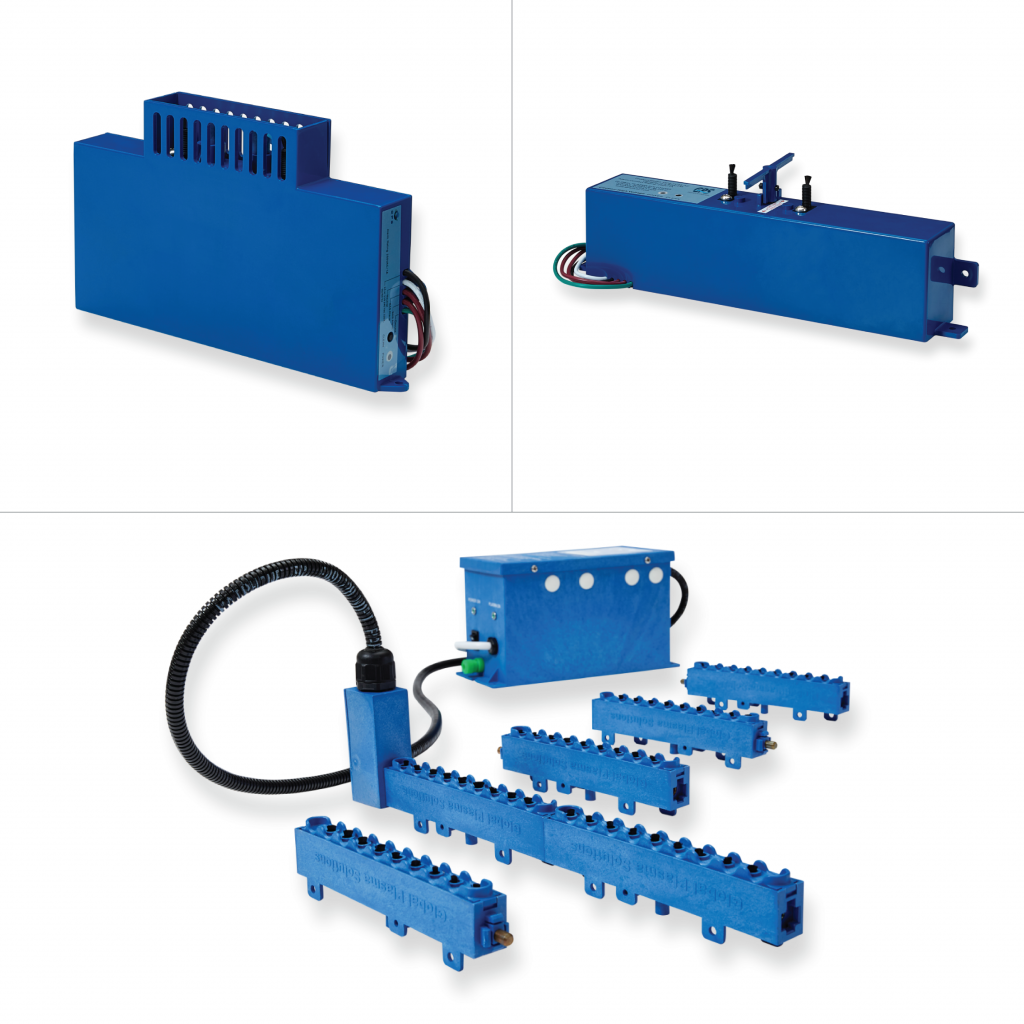 NEEDLEPOINT BIPOLAR AIR IONIZATION
One of our best solutions is Needlepoint Bipolar Air Ionization. Needlepoint bipolar ionization technology creates and releases ions into the airstream using your existing HVAC system as the delivery method. When these ions disperse throughout a space, they seek out and form bonds with particles in the air through a process called agglomeration. This creates a snowball effect in which particles begin to cluster together. The larger a cluster of particles becomes, the easier it is for your system to filter it out of the air. Additionally, when ions come in contact with pathogens it disrupts the pathogen's surface proteins, rendering them inactive and harmless.
It can be installed directly into your existing HVAC system, requires zero to very little ongoing maintenance, requires no filters, kills pathogens, neutralizes VOCs, and odors, is very energy efficient and creates NO ozone byproduct like many other ionization methods.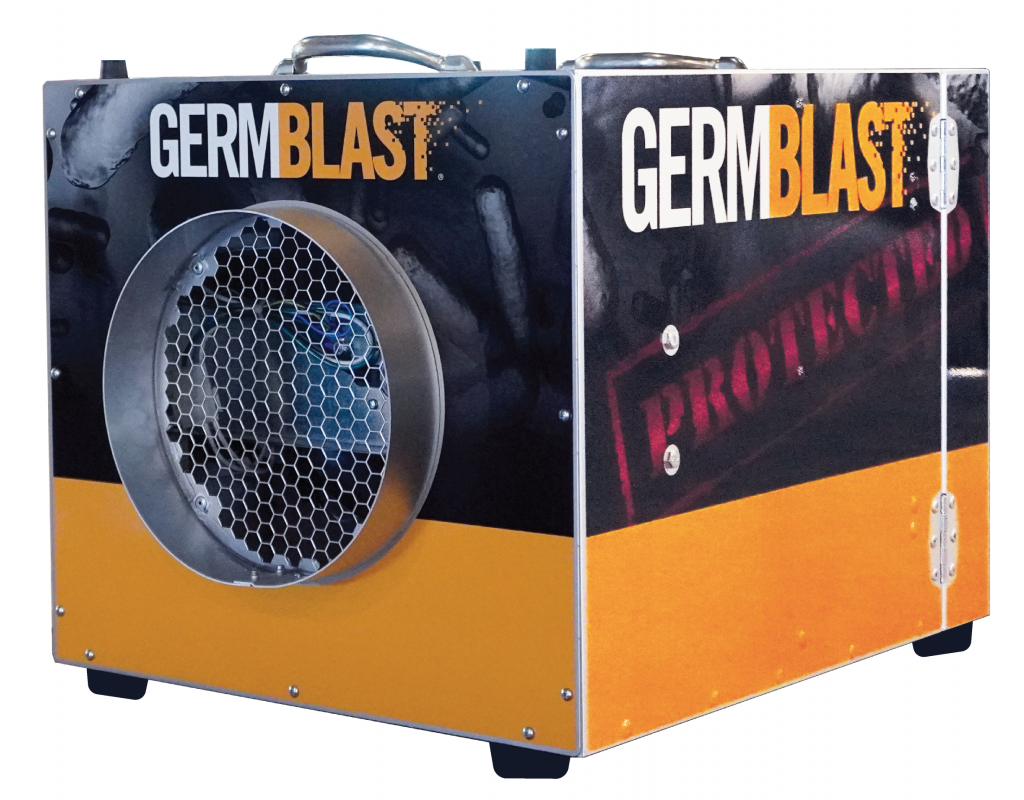 The GermBlast Air Portable Air Scrubber, with HEPA filtration, photocatalytic oxidation, and needlepoint bipolar ionization technology, is the industry-leading portable unit to improve indoor air quality.
When connected together, the portable air scrubbers can produce up to 3,750 cubic feet per minute on a single 15 amp circuit. This gives the flexibility to cover a wide variety of spaces efficiently.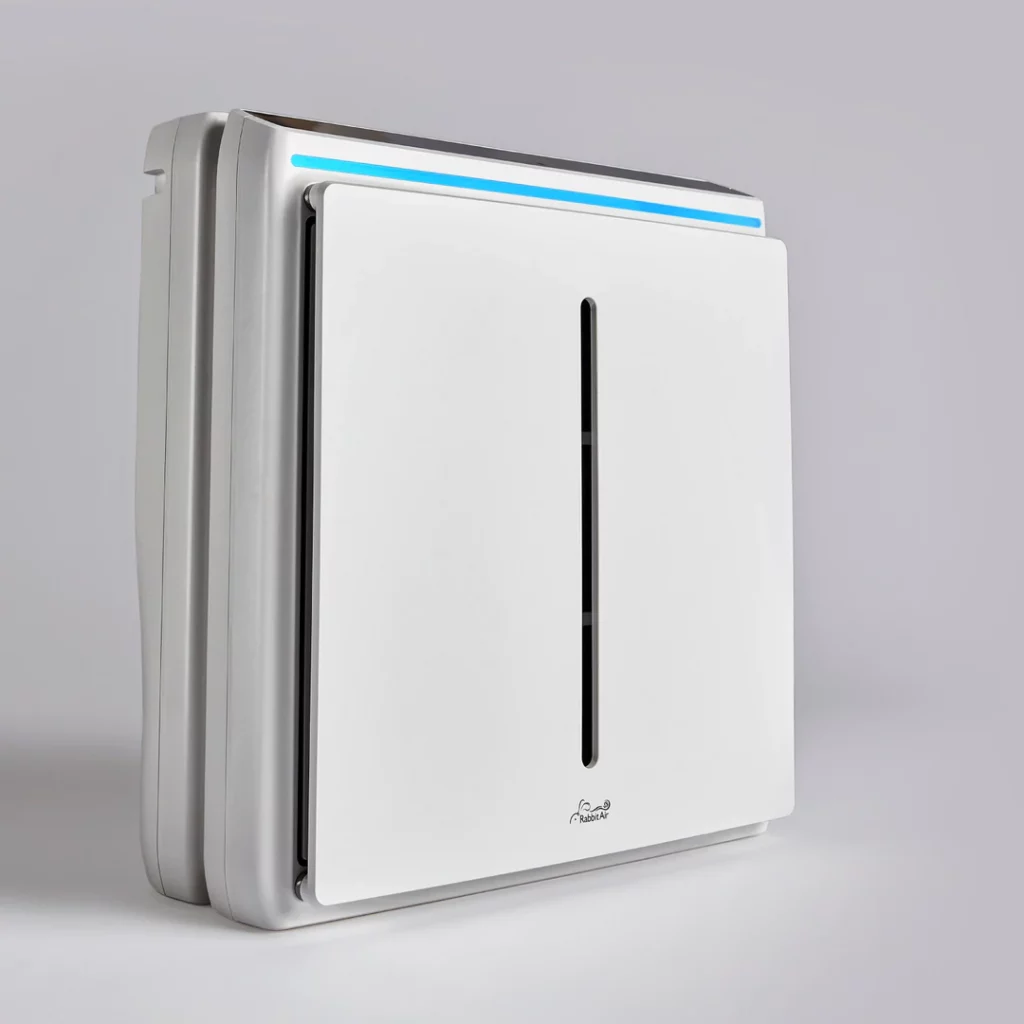 The A3 is equipped with 6-stage filtration and deodorization, including the BioGS HEPA filter, which targets the smallest and dirtiest particles through the use of an advanced and proprietary fiber material. An Activated Carbon filter reduces VOCs and odors, and a custom filter option allows you to tailor the system to your specific environmental needs. The A3 can run 24/7 for an entire year at the price of a single filter replacement kit and minimal energy costs – less than 50 cents a day!
The Rabbit Air A3 unit covers up to 1,070 sq. ft., filtering 8,560 cubic feet of air in 30 minutes. It also comes with the support of a 5-year warranty. It is guaranteed against all defects in workmanship and materials for up to five years.
The Daikin Air Purifier effectively purifies air within its operating environment by recirculating air through its 2-Stage pre & post-filter technology. Designed to accommodate a variety of spaces, the Daikin Air Purifier uses cabinet insulation to reduce noise throughout the entire operating range of the unit. With low noise operation levels, the Daikin Air Purifier is the ideal commercial air purifier for classrooms, hallways, meeting areas, and any other space needing indoor air quality improvement.