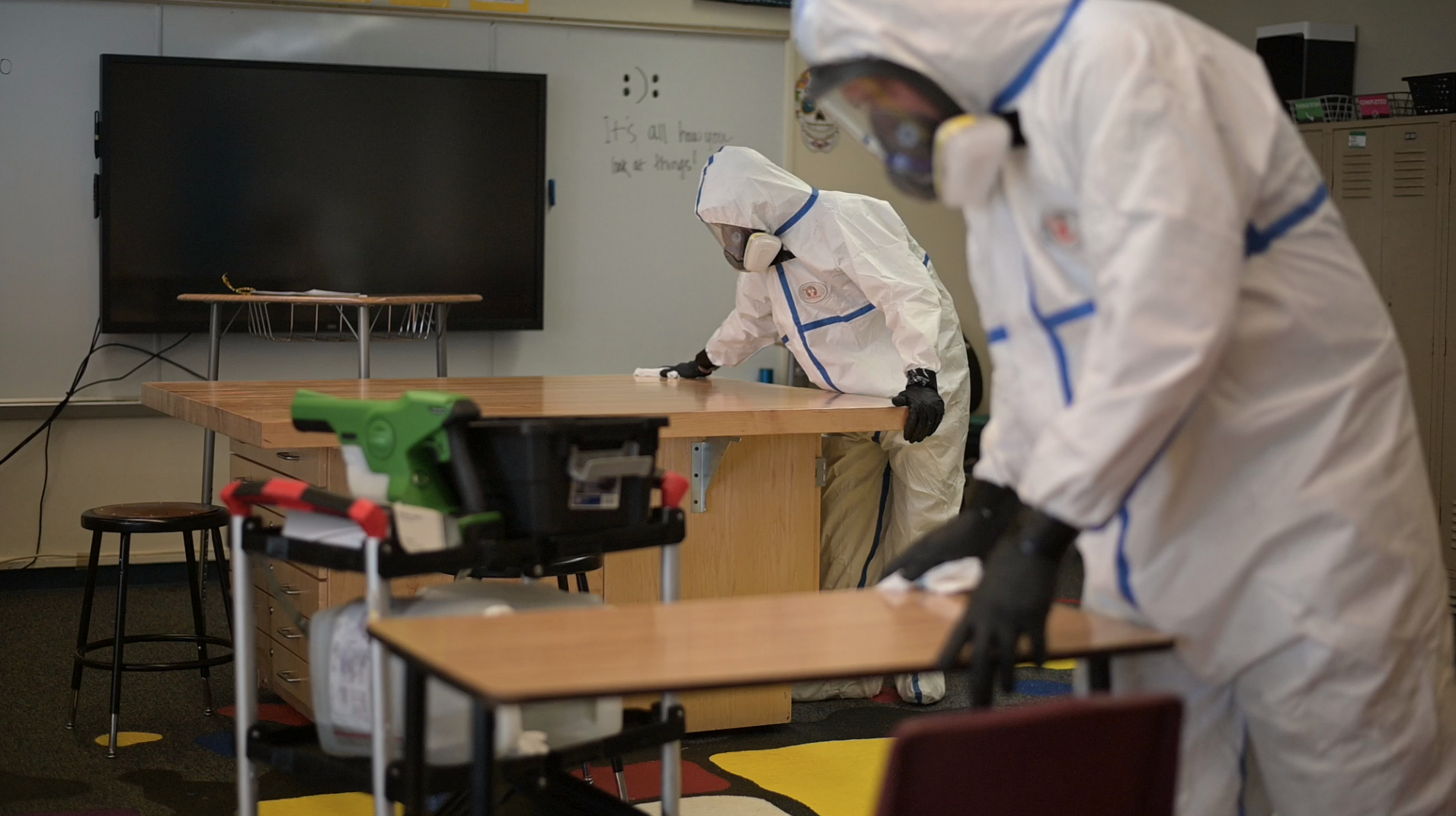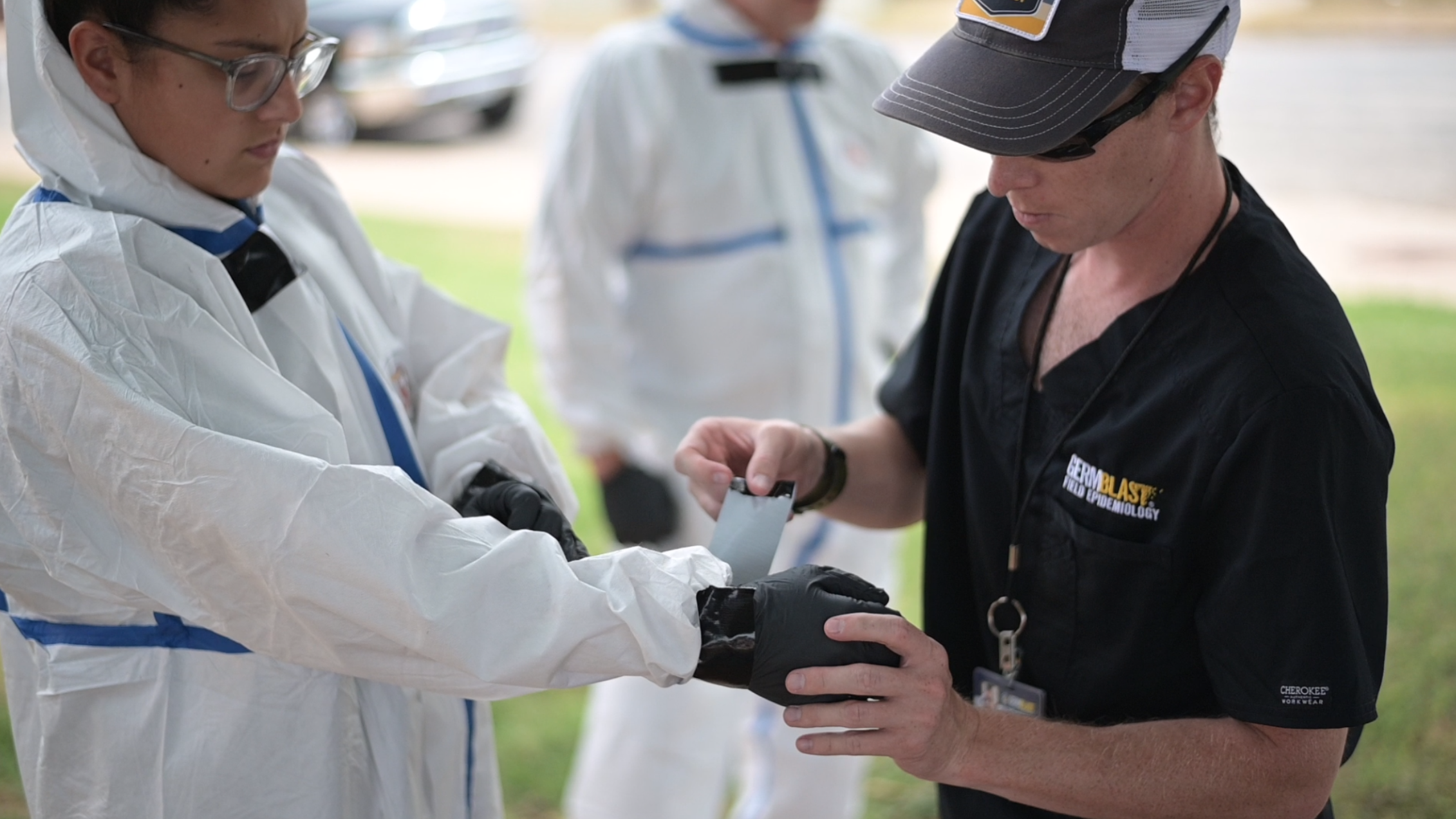 GermBlast® COVID-19 Response
Following an outbreak or biological incident in a school, healthcare facility, home or business we deploy a unique Biological Response protocol. Our highly specialized Biological Response team has undergone extensive training and certification to ensure all biohazard and infectious disease events (such as COVID-19) are contained, disinfected, and that the waste is handled properly to protect the health of our clients, the community, and our team.
Since the onset of COVID-19, GermBlast has serviced hundreds of school districts, hospitals, and businesses across the Greater Southwest Region and beyond. It is an honor and a privilege to service each and every community that places their trust in our capable hands and we do not take this responsibility lightly.
Contact us for a quote or if you have questions about the disinfection of hospitals, schools, hotels, assisted living facilities, daycares, state buildings, or any other business.