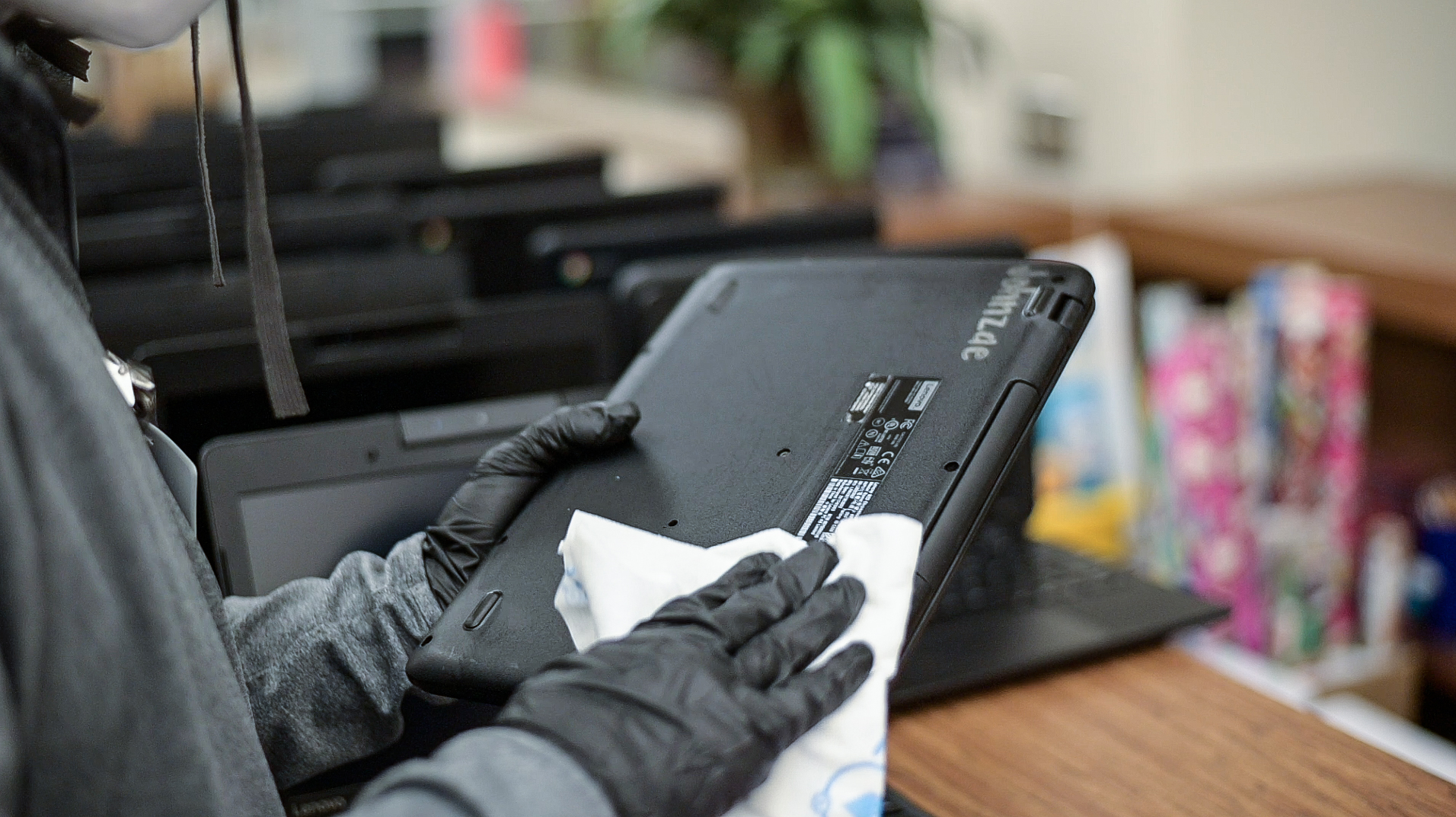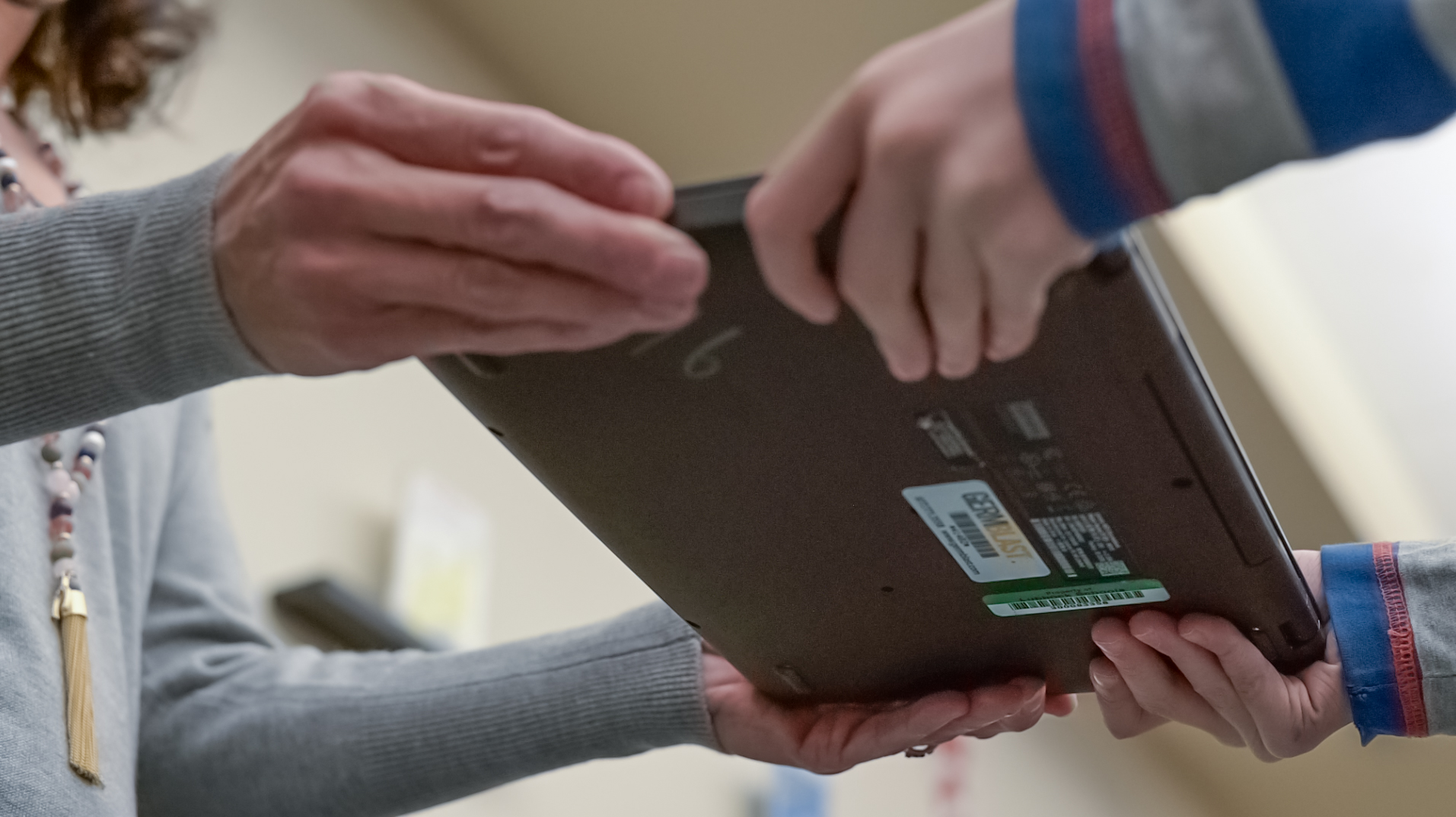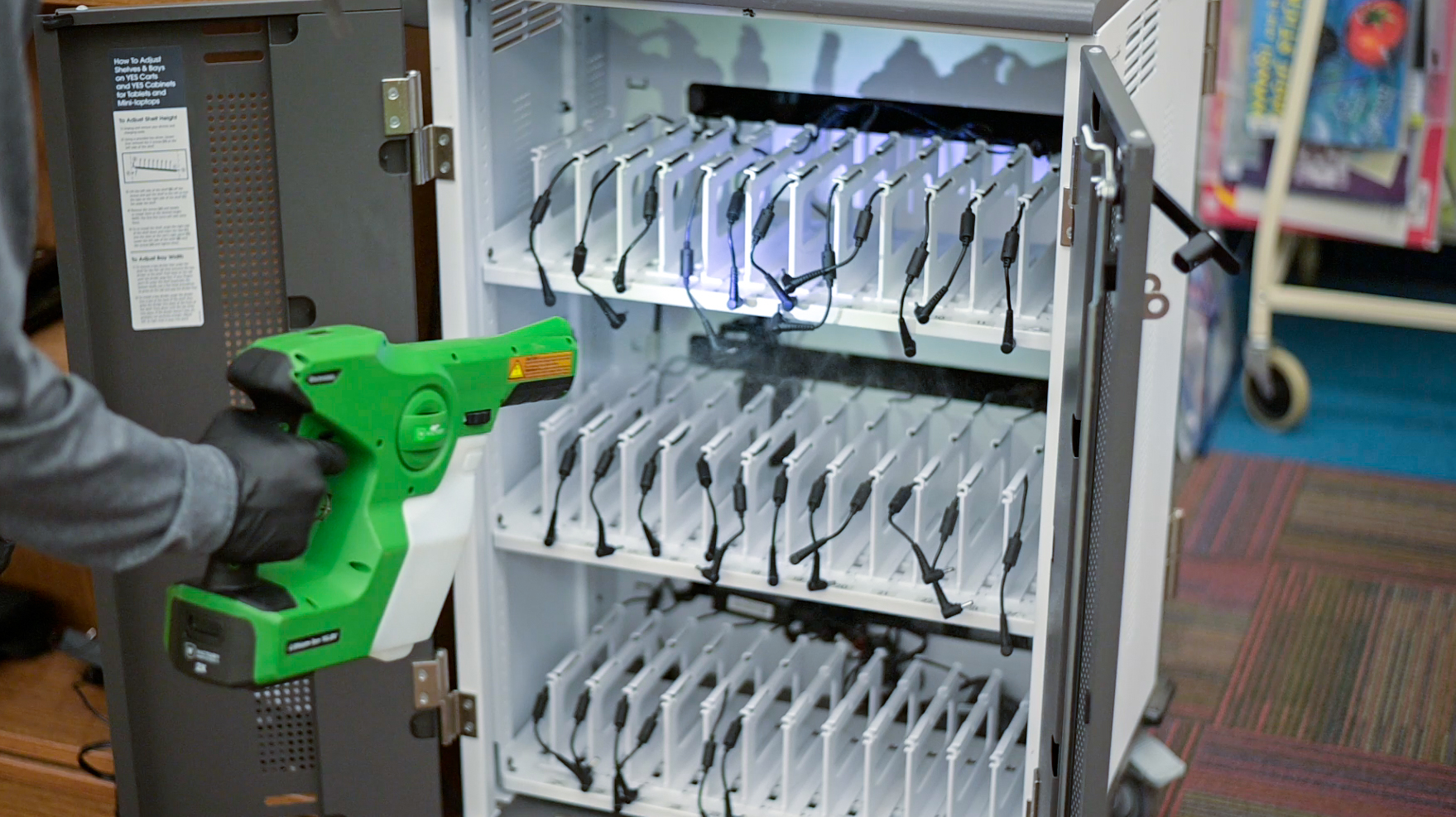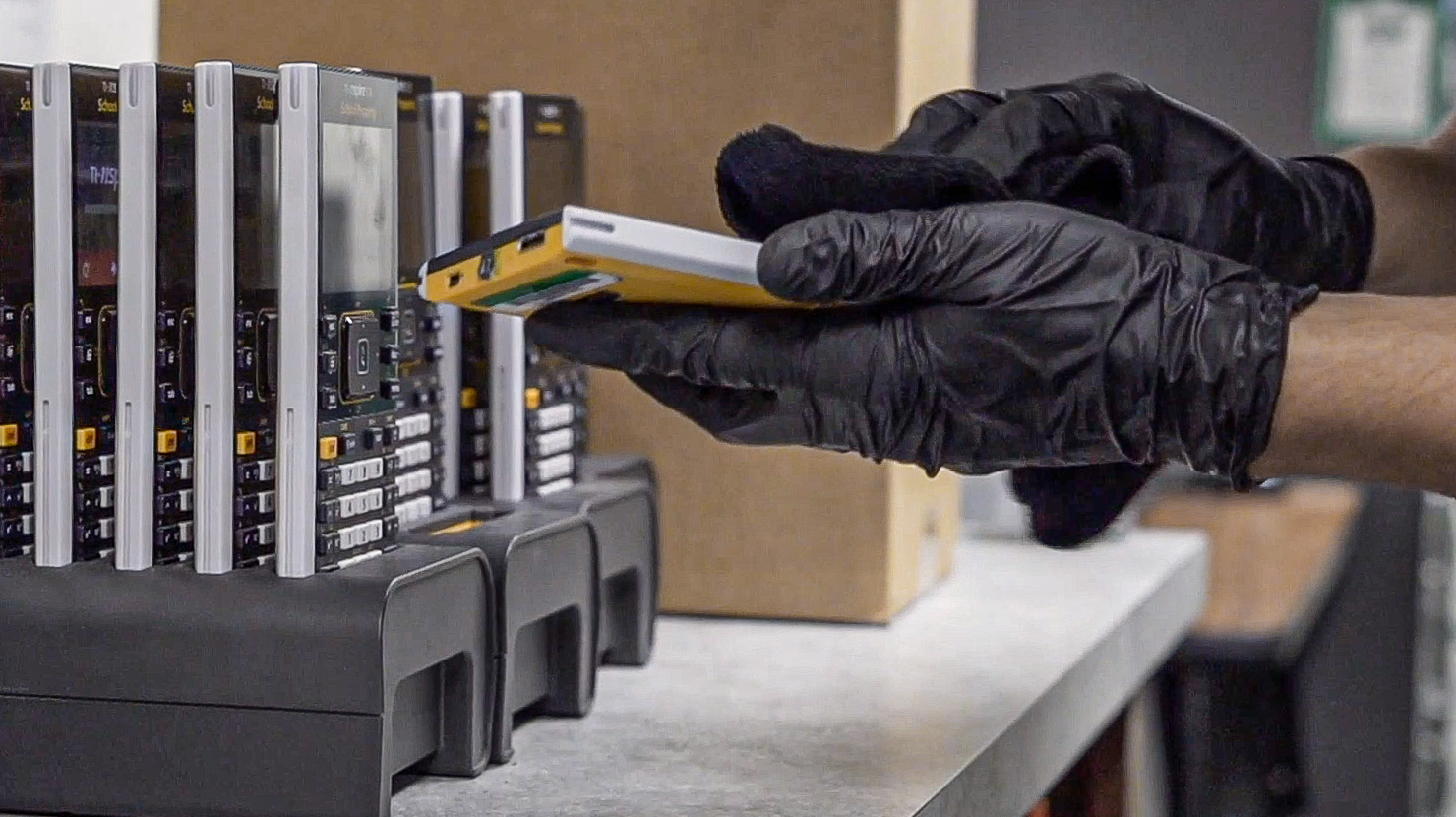 At GermBlast we're committed to keeping your kids and your staff healthy and our focus is keeping the fight outside the body.
To achieve our goal, we offer a service called GermTech.
The GermTech treatment safely disinfects against contamination before anyone even touches a device.
Three Levels of GermTech Service
We know needs and budgets are unique to each school, so we offer the GermTech service in three tiers:
Disinfection
Disinfection and GermBlast Shield®
Disinfection, GermBlast Shield®, and device service tracking
Or we can customize a program to meet your specialized needs.
Our full GermTech service is a 3 part service, and GermTech service technicians will remove and treat each device individually for each step. Treating devices individually by hand protects the screens from hazing as well protects sensitive electronics from overspray or moisture damage. Docking stations and storage towers are treated as well.
Once the devices are treated they are individually barcoded for tracking and updating within our GermStats software.
The GermTech service is a proven way to protect your kids and staff, as well as boost the confidence of both parents and the community
Give us a call to find out how we can treat all of your high-touch tech devices! 877.771.3558
GermTech: Hands-on prevention for hands-on devices.